Here is a step by step guide to make spherical stop motion animation which you can upload to YouTube, making it accessible for multiple various platforms
CLICK HERE TO
SEE HOW WE
USED THIS
TECHNOLOGY
First of all, you need a spherical camera, we used Ricoh Theta S, but you can use other listed below (images are clickable links) or find any other supplier
Spherical camera shoots everything around it and can save equirectangular projection images, which is one of the ways to represent a sphere using a flat image. This simple map projection was invented by a Greek geographer Marinus of Tyre, about AD 100 (images clickable)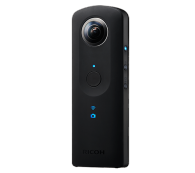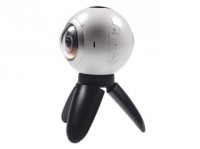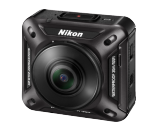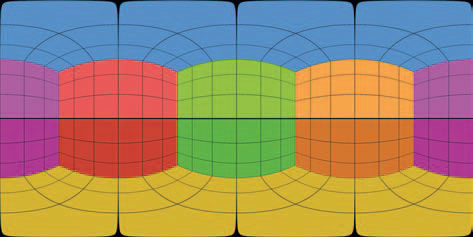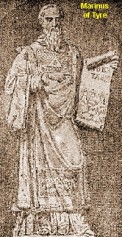 The idea is to use such camera for stop motion animation - good old way to create an illusion of motion, stitching together pictures of its sequential phases (and again - click picture for info)

But as far as it is a spherical camera, it shoots EVERYTHING around it, so that it becomes part of the movie. Which means you might want to create a separate environment to stage your movie
For this reason we designed special cardboard kits, you can download ours for laser cutting it, especially if you use Ricoh, juct clicking its image below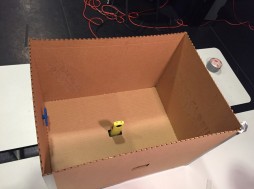 OR you can design your own using this wonderful web application:
http://www.makercase.com/
OR you can use any other box of any material and any size you think is good (we found that something around 80cm length * 60cm width * 50cm height is nice)
If you dont like limiting your playground with a box, want to perform yourself with your friends, or have a lot people involved, as we had in Bronx Academy for Software Engineering, you can just use a room, or a studio, or a nice outdoor place - whatever your imagination brings in!
Click a button on the right to check various examples of our movies
After you finished the shooting, you are going to stitch the images, you can use any video editing software, we used Adobe Premiere. The timeline length for one image can vary, depending on the effect you want to achieve - just try it! You might want to have someone familiar with video editing or even classical stop motion animation in your team to help you with some short keys and other tips for your video editing application. For example, in Adobe Premiere you can set the length of all the images at once, selecting them all with CTRL+A and then hitting CTRL+R

When you finish the editing, you need to export the movie, keeping the original resolution and aspect ratio, as in images from your camera
AND THE FINAL STEP!
While exporting, the spherical metadata contained in original images from spherical camera is lost. This metadata is used by spherical video players (for example YouTube)
to project it back on a virtual sphere, so that you can view it using a VR viewer (Wearality Sky, Google Cardboard, Samsung Gear VR, any other) or as a 360 video on your PC.

What you are going to do is inject that metadata back, and it is really very simle, here is a link from YouTube, you should jump straight to Step 2:

https://support.google.com/youtube/answer/6178631?hl=en&ref_topic=2888648
ENJOY and DEMAND GLOBAL FRIENDSHIP!
MAIN
PAGE

YOU ARE TOTALLY ENCOURAGED TO SEND ANY QUESTIONS ABOUT THIS KIT FOR VR STOP MOTION ANIMATION, VR VAN PROJECT OR ANY OTHER THOUGHTS TO:
virtualrealityvan@gmail.com